Add an integrated solar energy system to your property to generate your own green energy.
Don't just join the solar power movement, get the best solar power system designed for your needs. Integrated Electrical & Solar services Whangarei & Northland with top quality solar energy systems and workmanship.
A well planned, high quality solar energy system can add significant value to your property. Integrated Electrical & Solar offers tailored solar power solutions to meet your energy requirements and fit with the design of your home or commercial building.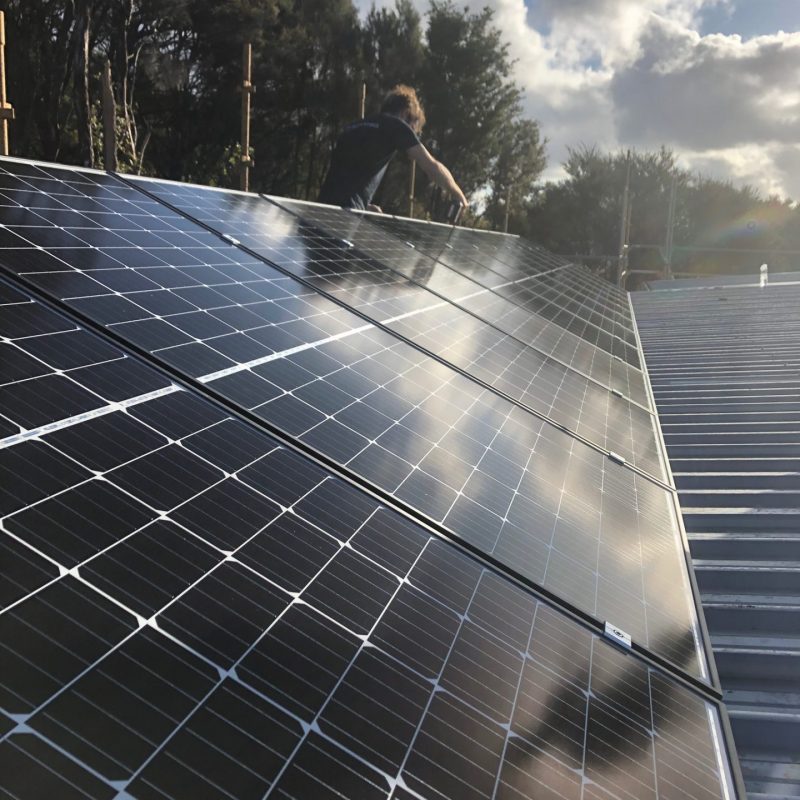 As members of the Solar Energy Association of New Zealand (SEANZ) we understand the importance of sustainability and offering a green energy solution to those wanting to reduce their power consumption or live off the grid. Integrated Electrical & Solar uses top of the line branded solar products including REC, Fronius, SonnenBatterie and Hopergy, with up to a 25 year warranty so you can be sure your sustainable energy system won't end up in landfill any time soon.

Our tailor-made seamless electrical solutions enable your sustainable green energy generated by the sun to be used throughout your home or commercial property. From photovoltaic solar panels to and roof mount rail systems and DC cabling we can do it all. We pride ourselves on offering high quality, low maintenance integrated solar solutions that fit with your property design rather than detracting from it.